A mouth guard is important for grinding teeth. Wearing a dental night guard reduces jaw tension and pain caused by TMD, and bruxism. Night guards are meant for your teeth alone and should not be shared. It reduces stress that jaw joints and muscles undergo when you sleep. If you snore, clench your teeth and jaw while sleeping or you play sports, custom mouth guards will help.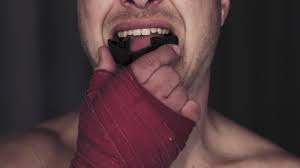 Custom Mouth Guard in Dearborn Mi
Contemporary Dentistry is located in Dearborn Mi where we offer the best dental and oral care. We have modern dental equipment and facilities that give our customers an exclusive experience. We have a highly trained and experienced team; some with over 60 years' experience in dentistry. Our dentists understand modern dental technologies and procedures. Our patients are empowered for healthy and fulfilling lifestyles by offering exceptional dental care while linking oral health and overall health, referred to as an oral systemic link. Your family comfort, health & smile are our highest priorities.
We pay special attention to children's dental needs in every family. In junior sports, there are high risks of face contact and injury. This requires your child to wear guards and other necessary protective equipment. We fit the mouth guards for your children.
Children's mouth guards should be thick enough to form a proper protective layer to shield impact, fit comfortably, allow normal breathing and swallowing, ease normal speech and eliminate pain.
Keep it clean by rinsing before use, brushing with non-abrasive toothpaste, wash in soapy water, and carry it in containers with vents and avoid keeping in hot water or sun. When visiting a dentist, carry the mouth guard with you.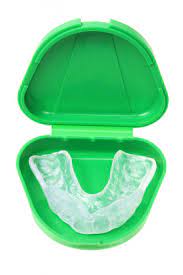 Mouth Guards
Mouth Guards are worn to prevent and reduce damage to teeth and the surrounding tissues. Mouth guards are mostly won by sports people and patients for whom this is recommended. Mouth guards can be an effective treatment for bruxism or TMD. They fit over the teeth for protection from trauma and preservation of aesthetic appearance.
Our dentists in Dearborn, MI recommend custom made mouth guards as they provide better protection to the teeth as opposed to over the counter mouth guards. There are three main types of mouthguards. Stock MouthGuards, Boil and Bite Mouth Guards and Custom Fitted Mouth Guards.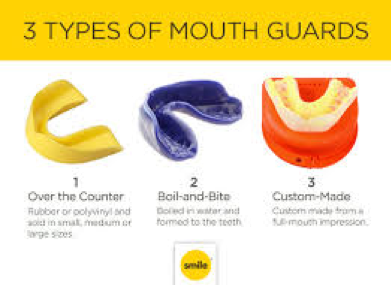 Stock Mouth Guards
Stock Mouth Guards are pre-formed and not adjustable any way. You use them as they are. Stock mouth guards provide minimum protection and are common in sports. They are cheap and are bought at sporting goods outlet and store or drugstore.
Boil and Bite Mouth Guards
Boil and Bite Mouth Guards offer more protection than stock mouth guards as they are built to take the shape of the mouth. A boil and bite mouth guard consists of thermoplastic plastic material that softens when dipped in hot water.
Custom Fitted Mouth Guards
Lastly, we have Custom Fitted Mouth Guards. These fit in the mouth firmly and provide maximum comfort and protection for your child. Dearborn Mi's dental technicians take impressions of the teeth, from which they build the mouth guards. These mouth guards are worn by patients suffering from night-time teeth clenching or grinding. They are also recommended to patients who participate in contact sports such as rugby, football, baseball, basketball, hockey, athletes among other sporting activities. These mouth guards cover all the teeth. They cushion you against falls and blows to the chin. You can contact us today for your custom-made mouth guard.
How much does a custom fit mouth guard cost?
Mouth guards cost between $100 and $700 depending on the type, material, and specifications of each. The prices vary from place to place and from one dentist to another. The prices may be higher than $700 in some places.
Are custom mouth guards worth it?
Mouth guards help prevent cuts and bruising during impact, tooth fractures or dislocations by cushioning the teeth from injury. They protect opposite teeth from contacting and crushing each other. The lower jaw is protected from any impact with the upper jaw that may lead to fracture or damaging of the jawbone. The mouth guards help reduce chances of injury to the brain, reduce the risk of neck injuries and make athletes feel more comfortable and protected during races.

Custom Fitted Mouth Guards are more efficient. They have several advantages over other mouth guards. The guards are shaped for each person's mouth making them comfortable. While poorly fitted guards can cause more damage when you are hit with an intense force, using a custom fit mouth guards will save you from this. The mouth guards significantly prevent dental injuries, injuries to the jaw, reducing concussions, pulpal injury, and possible loss of teeth.
How long does it take to get a custom mouth guard?
Securing mouth guards may take two weeks. On the first visit, dentists at Contemporary Dentistry will take your dental impressions. The impressions are then used to fit the device in the laboratory for a perfect guard to be made.
Can you buy mouth guards over the counter?
You can buy mouth guards over the counter without dentists' recommendation. However, the device may not fit into your mouth in a proper manner, it may not protect you well, can interfere with breathing and buying the wrong quality guard is probable. It may not help in clenching your teeth due to the wrong size. As you would not have seen a dentist for advice, wearing it the right way may be a challenge, especially for first time buyers. Create time and call to book an appointment. You can also visit our website for more information or visit our dental facility for the right guard to avoid teeth-related complications.